Start Putting Kilos On Your Total
CityGym online coaching is a way for our coaches to coach lifters no matter where they are. This has opened up the CityGym community from just the in-person members in Limerick to all around the country. Growing beginners into national champions and record holders, taking already competitive lifters to new heights and pushing the boundaries of powerlifting in Ireland
CityGym has become a commonly known name in the Irish powerlifting scene and for good reason….
RESULTS
The CityGym name has become synonymous with results over the last few years. From beginners smashing comps and increasing totals to our more seasoned lifters taking national records, winning their class time and time again, representing Ireland abroad, they have done it all.
Community
Not only do our coaches stay in contact with our online lifters but our entire communication system is based around getting our team together as much as possible, from private online groups for the CityGym team to meet ups in the gym and all the way to a supportive group/handlers on meet day. CityGym has a strong community that puts the athlete first
Inclusivity
Ask anyone who has ever been to CityGym, anyone that has seen us at a competition or ask any of our lifters and they will tell you that CityGym is the most inclusive place you could be. It doesn't matter if it's your first time picking up a barbell or you are taking home a best lifter trophy, you will be treated with the same respect, shown the same attention and there will be no "pecking order" ever in the CityGym team
If you know by now that you want to be a part of the team at CityGym, fill out the form to talk with a CityGym coach
If not, let's talk some more…
We mentioned what we were known for above, but what are we completely and utterly against
Cookie Cutter Programs
A splash of 531, a pinch of Sheiko all mixed up with a batch of conjugate. Sound like a nightmare? Of course it does, it doesn't take the lifter into account in any way and it's a fast track way to regression or worse…
Thankfully we individualise the programming process with all your personal variables in mind
Dickheads
We are like the wild west when it comes to rules in CityGym, they are few and far between. We do have one rule that has set the precedent since day one though. The "no dickhead" rule…
We just don't attract assholes here in CityGym so rest assured your team is nothing but amazing people ;)
We Don't Bail when things get hard
We hear it time and time again…
A client getting dropped by their coach when real life gets a tad busy and numbers come down a bit, when an injury occurs or in times of lower motivation…
We believe this is the time to double down rather than jump ship!
What Do some of the online members in CityGym have to say
I've been coached by CityGym Limerick online for over a year now as I don't live in Limerick. CityGym has an amazing owner and incredible coaches especially Gar and Stephen 😂❤️ For me CityGym isn't just a normal gym they are now family to me and have helped so much as a lifter and as a person. The gym itself I've had the pleasure of training and competing in and it is simply amazing to train and compete in, the atmosphere/support from the members is incredible and the equipment is out of this world. If your thinking about joining online or in the gym stop thinking now and just sign up you won't regret it 🔥
I honestly couldn't recommend CityGym enough, since joining in October of last year I've managed to reach all the short term goals that I had set out for myself in regards to squat, bench and deadlift and I am still progressing with the help of my coach Stephen! But more importantly I've become part of what I would consider to be the best powerlifting team in Ireland! Everyone that I have met so far since joking have been so welcoming and supportive, I've had the pleasure of training in CityGym three times and each time I've wished that I lived closer so I could always train there!! Great atmosphere, great equipment and the best coaches, I honestly couldn't recommend CityGym enough ❤️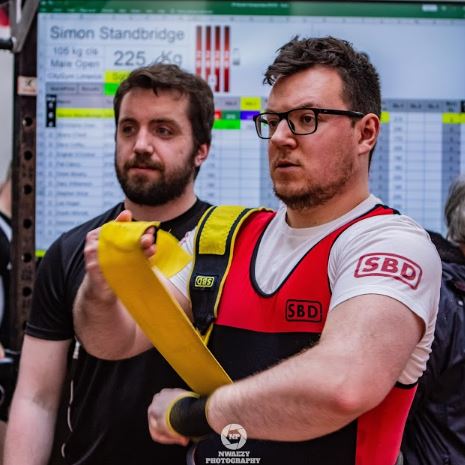 I've been aware of CityGym pretty much since I started competing in Powerlifting. And when I moved to Limerick, CityGym was my first port of call. The best gym in Munster in my totally unbiased opinion, the soundest people you could ever meet and the most welcoming group. Doesn't matter if you can squat 20kg or 300kg everybody treats you equally.

I started working with Jack Thornton via CityGym online coaching as I just wanted another pair of eyes on my training, as well as some accountability and somebody to get advice from. The piece of mind to know that you are in the hands of an excellent coach with a proven track record is priceless. It doesn't matter how new or experienced you are, you can always benefit from a knowledgeable coach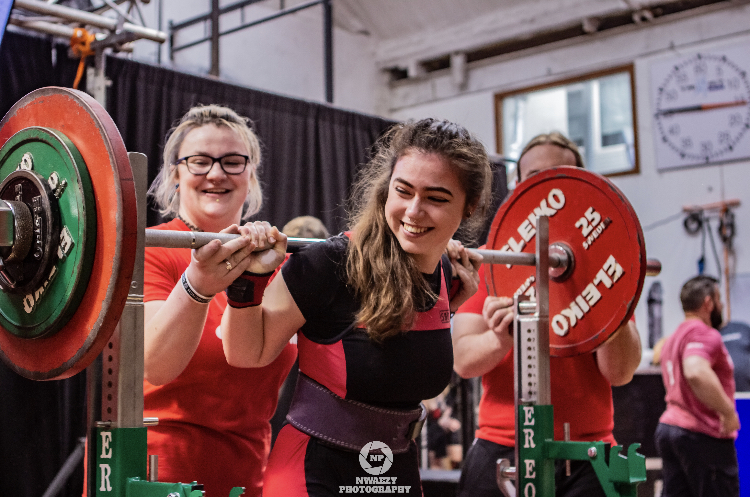 I came to CityGym for online coaching after meeting Jack and some of the CityGym girls at my first comp last year. Since then I've hit both my short and long term lifting goals, added 65kg to my total, competed both nationally and internationally, and broke two Irish records.
I can't recommend CityGym enough, the quality of coaching is next to none and the coaches and lifters are some of the friendliest people I've ever met. If I could make the trip from Wicklow everyday I would.
Before starting with CityGym Coaching I was dealing with a lot of injuries, the main injury was my knees and before starting with Stephen I couldn't squat the bar I was dealing with so much extreme pain so first off we focused on rehabbing them back to 100% and it worked better than I could have ever imagined, he has also help rehab my shoulder injury and is doing wonders to my Squat, Bench & Deadlift. I also live quite far away from Limerick up in Rathnew so having to get my program online and knowing I have a reliable coach sending it on time and replying to questions about anything is a major relief, he will also be completely honest and tell you what you need to do to get the result, I couldn't recommend CityGym Coaching and Stephen enough.
I have been training with Jack Thornton and CityGym Limerick for just over a year and a half. When I began I was a complete novice at powerlifting coming back from a nasty wrist injury that stopped me from competing. The attention to detail in my programming, review videos and feedback made a big difference right away. Jack programmed for ME and my situation and didn't write me a generic programme. The conversations and feedback were insightful and I knew right away he was excited to see me get better. I've made real friends here this past 18 months. I've competed and loved the buzz of stepping on the platform in front of the super friendly and supportive powerlifting crowd, knowing my CityGym family were there to cheer me on. I'm not looking back, I know I've found my coach and my happy place
When I started my lifting journey I always knew about CityGym and wondered would I be a suitable fit for the place and how I would get on there. When I decided to take the plunge and contact the guys for coaching before my first meet, I can look back at that moment as one of the best moments in recent years!
I've made some great friends from this place and the fun I have here each day is what I look forward to the most. The people here are some of the soundest you'll find and the coaches are honestly the best I've come across.
From my own aspirations early on after getting into the sport of powerlifting, I had ideas of what I wanted to do. But after working with the coaches in CityGym for only a few months I found myself in a real situation where those aspirations and the ideas I had in my head could turn into a reality.
Since I've started, I've literally gone from strength to strength with these guys behind me. I've smashed goals that I thought would take me years to achieve. I've made it on the Irish national team and filled a dream of mine of competing Internationally for my country.
If your unsure about taking the step and joining the CityGym team, I completely understand. But take the chance for yourself and your potential growth, like I did and you wont regret it!
For more, visit our reviews section on our Facebook page or on Google… With hundreds of 5 star reviews you know you are in good hands!
By now I hope you realise that being a part of the team here at CityGym is a big deal to us, with that being said we hope you are itching to get started! It all starts right here, 3 simple steps…
Fill out the short form

Talk with a CityGym coach

Make all kinds of gains